Equine embryo transfer
This two-and-a-half-day course addresses the equine practitioner and reproduction enthusiast to learn the basics or refresh the knowledge of equine embryo transfer and update itself to the latest state-of-the-art science
The course will take place in northern Germany. The theory will be held at a 4-star wellness hotel Gut Breitenburg. So you may book an additional night or take your loved one with you to relax a bit. The practical sessions will be held at the nearby vetart gmbh veterinary practice which provides embryo transfer and processes one of the largest recipient herds in Germany.
The Registration fee includes 2 nights at the hotel including breakfast. Use of all wellness facilities and swimming pool,  all coffee breaks, 2 lunches, 2 dinners, transfer back and forth from hotel to practice, printed proceedings.
If you want to add an additional night incl breakfast and wellness opportunity you can do this for a special price of 150 Euro per person.
Topics: 
The first 9 days in the life of an equine embryo from fertilization of the oocyte to a hatched blastocyst 60 minuten
Principles of flushing a donor mare
Handling of the flushed embryo
Grading of equine embryos
Cryopreservation of an embryo slow freezing vs vitrifying
Preparing the embryo for transfer: loading , thawing differences between handling in slow frozen embryos, vitrified embryos and Icsi embryos
Principles of transferring an Embryos
Is the Whilsher technique preferrable?
Monitoring the recipient after transfer, twins, triplets…
Shipping embryos
Troubleshooting
Management of the donor mare
Management and selection of the recipient mare (US examination including doppler sonographie)
Is the stallions responsible as well?
The influence of the recipient to the foal
Delayed embryonic development
Ho to improve transfer success with special regard to frozen embryos
ET in lactating mares
Communication of the oocyte and conceptus during the first day of fertilization (EVs)
Preimplantation diagnostics, Embryo sexing etc.
Event Information
Event Date
13-10-2023 12:00 pm
Event End Date
15-10-2023 6:00 pm
Capacity
30
Registered
2

[View List]

Available Place
28
Individual Price
1,790 €
Late Fee
150 € (From 01-10-2023 22:23)
ATF credits
applied for
Location
Hotel Gut Breitenburg
Categories
Equine, Reproduction
Agendas
17.03.2023 Day one

13:00

Welcome and introduction

13:15

History and future od equine embryo transfer

14:15

Things to remember flushing and transfering an embryo

15:15

coffee break

15:45

vetlab 1: Materials to use

vetlab 2: case discussions on uterine diseases of potential recipient mares

16:45

same as above with changed groups

17:45

transfer to clinic

18:00

guided visit with emphasis on the minimum and legal requirements to set up an ET center

19:00

transfer back to hotel

19:45

Dinner

18.03.2023 Day two
Gallery
Speakers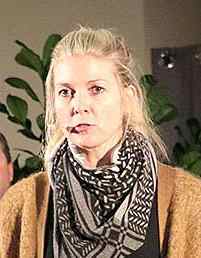 CertAVP Equine Stud Medicine
Jannie is partner of vetempryo APS located in Röedekro Denmark.
Sponsors
Organization
Zip
City
Country
Tierarztpraxis Zimmermann
86753
Möttingen
Germany
private practise
S41 7PS
Chesterfield
United Kingdom
ipsum dolor sit amet, consectetuer adipiscing elit. Donec odio. Quisque volutpat mattis eros. Nullam malesuada erat ut turpis. Suspendisse urna nibh, viverra non, semper suscipit, posuere a, pede.